Storage Twickenham tw1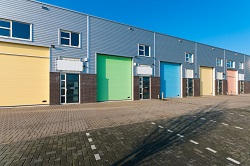 Having a clean and accessible storage area can make a huge difference to your home or workplace. Our Twickenham Man and Van secure storage solutions are perfect for household items, equipment and extra stock. They are also ideal for seasonal items such as Christmas decorations, camping gear, tools, furniture and even motorbikes. With our economically priced units you will have access to your belongings any time of day or night. Our access hours are seven days a week from 6am-10pm You will have your own individual key which will enable you to reach your property easily.


Secure Storage in Twickenham
We want to provide the safest environment for your belongings and our security team make sure everything is safe within our premises. Our collection of CCTV recordings are monitored 24-hours a day so we can seek out any suspicious activity. No matter your needs we will have the answer at Twickenham Man and Van, our experienced staff will be able to advise and suggest on all the extras that may be beneficial to making your storage experience stress free. We understand how valuable our customers' possessions are; this is why we protect them at all cost with our individually alarmed units.

Our self storage centre in Twickenham, TW1 secures documents, files, stock as well as providing space for business owners who need some breathing room in their office or store. We offer short term and long term options depending on the type of service you need. All of our storage units are flexible enough that they can transition into meeting different storage requirements after time if necessary. All of our facilities benefit from unbeatable value for money, making us a top choice for those looking for efficient and secure business storage in Twickenham.

Our Twickenham Man and Van team are here to assist you with all inquiries - simply call us on
or pay us a visit. We can provide advice on packing materials, such as boxes and tape along with a range of other services including collection removals and van hire if required. All of this makes for an easy transition into storing away all your valuables without breaking a sweat. Most importantly we will ensure everything is kept safe until whenever it is you retrieve it.

Moving out things can be dull but don't disadvantage yourself by not having enough room when you could get that additional space by using us here at Twickenham Man and Van. At great prices compared to the competition you can get high quality storage solutions with us quickly and easily!
---